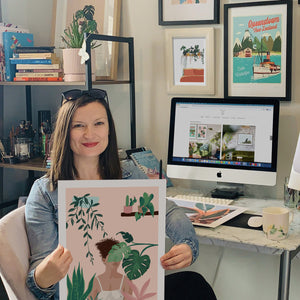 HELLO
My name is Emma Peers and I am a freelance Illustrator and Designer. I have a passion for colour and creating quirky illustrations that will hopefully bring a smile to your face.
I also offer freelance design services so get in touch if you have a project you would like me to get involved in.
Thank you for supporting my dream of being a full time artist. What print will you choose for your home?